Scrum Product Owner Certified SPOC™ - Online Self Paced
Sale price

$600.00

Regular price
OVERVIEW
Our Scrum Product Owner Certified SPOCTM Online course is a self-paced Scrum Product Owner Training and Certification course with 180 days online course access. Scrum Product Owners represent the voice of the customers.  Their job is to have a vision for what is being built, prioritize requirements and clearly communicate the vision to the scrum teams. Techno Canada Centre of Excellence Product Owner Certified SPOCTM Online course enables you to understand the various responsibilities of a product owner and a concrete understanding of the entire agile product management lifecycle. With the world going agile, it is important that anyone representing the users' interest is up to date with managing product development in an agile context.
AUDIENCE PROFILE: The Scrum Product Owner Certification SPOC™ is great for people from marketing, product management or anyone interested or responsible for representing a users' perspective. Business savviness and communication skills are some of the key traits expected from a Scrum Product Owner
PRE-REQUISITE: No Pre-requisite required. However, a SDC™ or SMC™ certified professional will be able to easily understand the concepts required for the certification exam.
COURSE TYPE: Online Self Paced

COURSE ACCESS: 180 Days Online Course Access
COURSE DESCRIPTION
Techno Canada Centre of Excellence's Scrum Product Owner Certified SPOC™ Online course is designed to prepare a to write and pass the Scrum Product Owner Certification Exam.
Our course objective is:
To provide a deep understanding of the Scrum framework's philosophy and principles
To provide practical knowledge of Scrum from a Product Owner's perspective—including roles, meetings, and artifacts
To prepare participants to be comfortable in taking on the role of Product Owner in their organizations as well as to manage common issues and roadblocks
To prepare participants to take SPOC™ exam upon completion of the course.
Course Fee includes:
180 Days online course access
One

 

FREE

 

Scrum Product Owner Certification SPOC™ Exam Voucher
Real life examples and Role based learning
Over 10 hours of high quality concept videos
Electronic copy of the SBOK™ Guide
High quality video tutorials
Interactive Case Study
Access courses on phone and tablet (Android and IPhone)
Upon successful completion of the SPOC™ certification exam get a Scrum Product Owner Certified (SPOC™) online certificate
Scrum Master Certification SPOC™ Exam Format:
140 multiple choice questions
Only one correct answer
Exam duration: 180 minutes or 3 hours
One mark awarded for every correct answer
No negative marks for wrong answers
Proctored online exam
Need to schedule Exam in advance
Can be taken only as per allotted time
Course Syllabus:
Agile Overview
What is Agile? and Why use Agile?
The Agile Manifesto
Principles the of Agile Manifesto
Declaration of Interdependence
Agile Methods
Agile vs. Traditional Project Management
Scrum Overview
Planning in Scrum
Scrum Framework
Scrum Roles
Scrum Flow
Initiate
Create Project Vision
Identify Scrum Master and Stakeholders
Form Scrum Team
Develop Epics
Create Prioritized Product Backlog
Conduct Release Planning
Plan and Estimate
Create User Stories
Approve, Estimate and Commit user stories
Create Tasks
Estimate Tasks
Create Sprint Backlog
Implement
Create Deliverables
Conduct Daily stand-ups
Groom Prioritized Product Backlog
Review and Retrospect
Convene Scrum of Scrums
Demonstrate and Validate Sprint
Retrospect Sprint
Release
Release
Ship Deliverable
Retrospect Sprint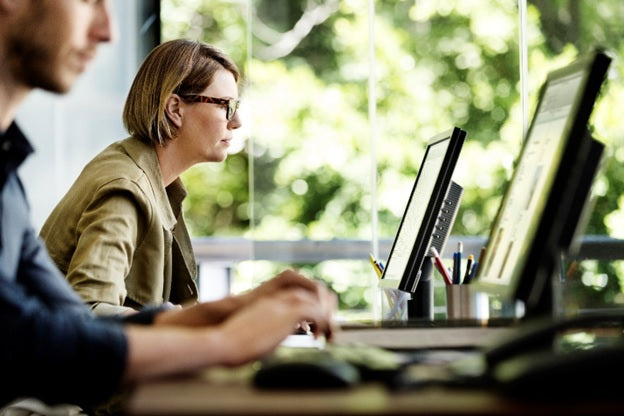 What our students say
"I would like to express my sincere thanks for all your training and assistance in my QA Career."
"I thank Techno Canada and its CEO, Mr. Mukherjee, for helping me reach my learning objectives and be placed. Thank You!"
"I was highly impressed by the training and mentorship offered at Techno Canada. I have benefited tremendously."